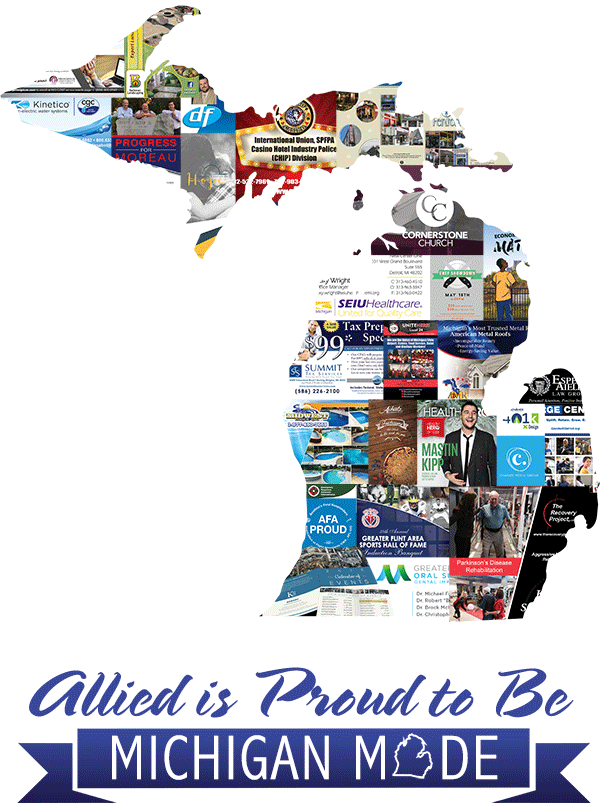 Customers from all across our great state use Allied for all their printing and mailing needs.

From layout and design, to printing and mailing, we do it all under one roof right here in Michigan.

Call 810.750.8291 or contact us today to get started on your "Michigan Made" printing or mailing job!