Union Printing

AlliedMedia Union Printing
• Email our union print sales rep
• Visit our Allied Union Services Website
• Read about our election printing
AlliedMedia's partner, Allied Union Services (AUS), is the premier provider of union printing and communication solutions to unions across America. For over 30 years labor organizations have turned to AUS union printers to design, print and mail their union newspaper, membership publications and other union publications – along with all of their other union print and mailing. With our advanced technology and software, Allied Union Services can publish full-color union publications for your Local union, no matter what state you're located in.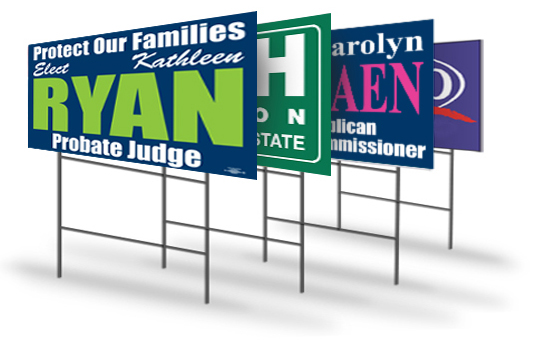 Why Allied Union Services for your union printing? AUS has produced tens of thousands of union publications for hundreds of unions and unionized manufacturers – including DaimlerChrysler, GM, Ford, Delphi and Visteon – in the last three decades. Our professional union print staff works with organizations of every size, and assist you at each step of the union printing process, to produce a customized union newspaper or publication. From design to delivery – Allied union printing does it all. Your union newspaper and other printed and mailed union publications and materials are such fundamental components of communicating with your membership, choosing union-friendly union printers and mailing partners is a decision that can dramatically affect both the cost-effectiveness and quality of all your printed materials. We are the best union print resource.
Allied Union Services delivers
Union Publications
Union Newspaper printing
Union Print Pieces for office use
Documentation Notebooks
Calendars of Events
Any other union print deliverable
Allied Union Services is an established union print solutions provider with over 30 years experience. We provide union publications and union printing to unions across the nation. Hundreds of union organizations depend on AUS to design, print and mail their membership publications and union newspaper. Our state-of-the-art technology and highly trained union print staff make it possible for unions of every size to produce and publish a wide variety of printed materials.
Can We Publish Your Union Newspaper?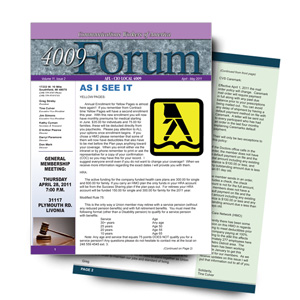 When you need the best union printing at the best price, you can rely on our stellar reputation for quality, dependability, and service. We earned our union print status by serving union needs for over 30 years. Allied Union Services features turnkey solutions for your union publications, union newspaper and direct mailing needs. AUS can take all or any of the following union printing burdens away from you by: writing copy, designing the mailing piece, managing the mailing list, and following postal regulations to deliver quick and cost effective results.
Testimonials
"As editor of the Beacon, I have to say there is no comparison between Allied Union Services and their competitors. The Allied Union Services staff does everything in their power to help us produce a professional quality union newspaper. Allied Union Services is a REAL union shop."
John Keresi
Bargaining Committeeman & Beacon Editor
UAW Local 245
"The union printing services that Allied Printing have provided to UAW Local 160 have always been completed on time and done very professionally. I wouldn't hesitate to recommend them to anyone who needed their services."

UAW Local 160
"Many thanks for all that you and your team over at Allied Union Services provide for our SPFPA International Newspaper. The International staff, officers and members across the country appreciate the consistently high quality printing and mailing and on-time delivery."
David Hickey
International President, SPFPA