We offer personal attention, and
in-house Design at great prices for your direct mail marketing and mail fulfillment needs.
From Concept and Design to Printing and in the Mail
Hot off our presses, and into your customer's hands. That's the ease of direct mail marketing with AlliedMedia. We have over 50 years of direct marketing mail fulfillment experience, and we put all of our expertise to work for you when you need effective direct mail services. You tell us who you want to reach, and how often you want to reach them – we'll do the rest. At AlliedMedia, we can handle every aspect of direct marketing mail fulfillment – from design and printing, to the mail fulfillment. We'll even help you find the right customers to target with your direct mail marketing campaign. If you need a list of potential customers and prospects, you can trust AlliedMedia to send your direct mail to the right recipients.
Direct Mail Fulfillment
Stay connected and also grow your business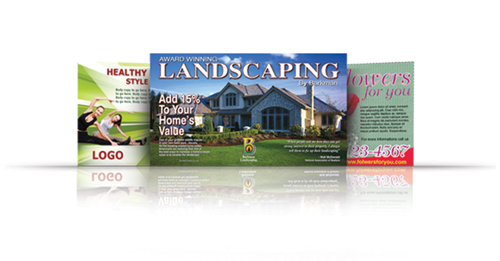 Direct mail marketing is great for staying linked to your existing customer base as well as introducing your product or service to new audiences. A customized direct marketing mail fulfillment strategy from AlliedMedia, which includes a well thought out campaign, can be very effective for cutting through the clutter, and making an impression. Each piece of mail can be personalized using your own database, or we can help you reach out with a new, targeted contact list. Direct mail services from AlliedMedia keeps you from spinning your wheels, and spending your money on mail fulfillment to people who aren't interested in your product. You want to spend your direct marketing mail dollars on those who qualify, and who are most likely to give you the Return on Investment (ROI) you're looking for. At AlliedMedia, our direct mail marketing services are trackable, which gives you the knowledge to effectively drive your marketing plan into profitability. When you begin with a direct mail marketing strategy, and then trust us for high-end design, printing and mail fulfillment, your direct marketing mail can be extremely effective.
Direct Marketing Mail
Now – take your direct marketing mail campaign completely online with our online customization and design
Do you want to save money on direct mail services? Your direct mail marketing campaign can begin with your own design concepts and text with our online design studio. We provide great templates and images to help you communicate your message. Once you approve your online design, AlliedMedia can print your direct marketing mail or postcard, and then send them directly to your customers from our presses. Our goal is to make it as easy as possible to have an effective, hard working direct mail marketing strategy for keeping your existing customers, and for growing your business.
Call AlliedMedia to discuss direct marketing mail fulfillment, or visit our online store to get
started right now.
Customize and Design Online. Save money when you customize our templates for direct mail, business cards, letterhead and more!