Annual Report Printing

Your Annual Report could be the single most important publication your company will produce this year. Make it great by trusting AlliedMedia with your custom design and booklet printing.
When it's your job to source out the annual report printing and even the design, you can stop here at AlliedMedia.net. With over 50 years of expertise and 3 generations in the printing business, we are more than qualified to professionally process your printing in our 30,000 square foot printing facility. In fact, feel free to contact us now. We'll take the time to discuss your annual reports, manuals or booklet printing.
About Annual Report Design
Large corporations and enterprises rely on professional annual report printing as a means of producing an instrumental communication tool to relay information about the business: success, growth, profit and challenges. Design for these print booklets can vary widely, but often a company has a design template or theme that they use with each printing. This can give their annual reports a consistent look and feel, yet with yearly distinctions such as color palette and cover photo changes.
AlliedMedia can fulfill your design needs with our in-house design team. Our designers will discuss your vision and your theme and help you develop a high quality annual report design. We can also accept your files for content and design elements and then work with you securely so you can view your design, and approve your annual report for printing.
About Annual Report Printing
AlliedMedia will help you deliver a quality publication to your company – on time and on budget. We can help you determine the size and quantity of your annual report printing – the stock you want to use for the internal pages, and the cover stock. We will discuss CMYK printing or PMS spot color printing; cover coating, bindery options and delivery time. But don't worry if you are not sure of these answers – our helpful sales team will make it easy to make smart decisions when it comes to printing your annual report.
Booklet Printing & Manual Printing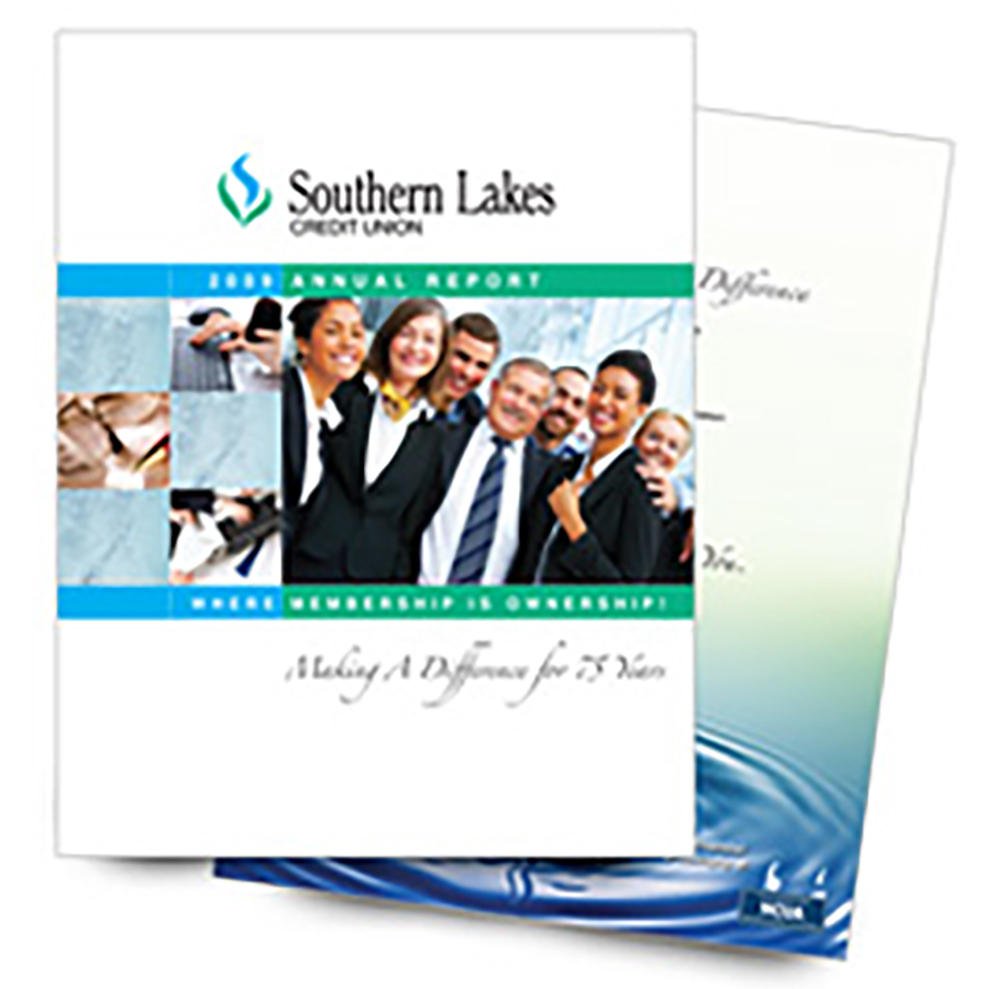 AlliedMedia has a full range of presses, in-house designers and bindery options needed for professional booklet printing and manual printing. We can work with you on any level of design – whether you only need us to print booklets from your native files, or you only need a cover designed or perhaps the entire booklet designed. You tell us what you need and our team will step in. As always, we have the expertise to print booklets to your specifications, while helping you stay in budget, and deliver on time.